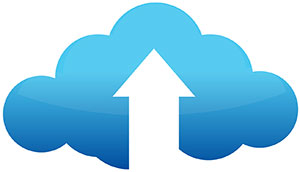 Cloud Computing
Fluent Network Services' cloud computing provides you with an easy-to-use, affordable and completely flexible IT infrastructure with expert tech support – all as part of a monthly package. Using an Internet-based cloud computing management program, we offer you the hardware, software, data backup and recovery your Central Virginia business needs to function every day.
Benefits include:
No capital expense required
Flexibility – scale up or down as needed
No additional staff for IT needs
More time for other business priorities
Our cloud computing solutions feature:
Built-in data backup and recovery
Secure data storage using advanced technology
A centralized management console
An intuitive web interface with built-in workflows
Auto data and application backups every 15 minutes
Simplicity
Having cloud computing is like having your own data center – but without all the headaches. There's no worrying about rack space, setup, storage, licensing, maintenance, etc.
Security
Critical business data will be safe from unauthorized access and natural disasters with our cloud computing management's multiple redundant storage sites.
Flexibility
As your Central Virginia business' needs change, your capacity and capabilities can change with them – and without the need to make a huge capital investment.
Support
Our team of expert IT specialists is available around the clock to observe your systems and answer any questions you have, ensuring your business runs properly and efficiently.
Performance
Get access to high-level cloud computing management features at affordable prices. You'll get server virtualization, data backup and recovery, and remote access to your crucial information in one monthly cloud computing service price.
Free No-obligation Consultation
Contact Fluent Network Services now to find out how cloud computing can work for your Central Virginia business.